> a b o u t
Programming
Lasell College Radio began operation in the fall of 2004. We began airing as 102.9FM WLAS in the summer of 2016. Our programming is chosen and produced by the students and is aimed to serve Lasell College students, employees, families and friends with relevant information and entertainment that reflects the needs of academia and community.
In addition to our music programming, we report daily news briefs every hour to inform the college of local news, weather, campus events and sports. Lasell College Radio's format emphasizes diversity with a variety of musical formats ranging from Radio 200, Loud Rock and Hip Hop/R&B and by original, open-format specialty shows throughout the weekend.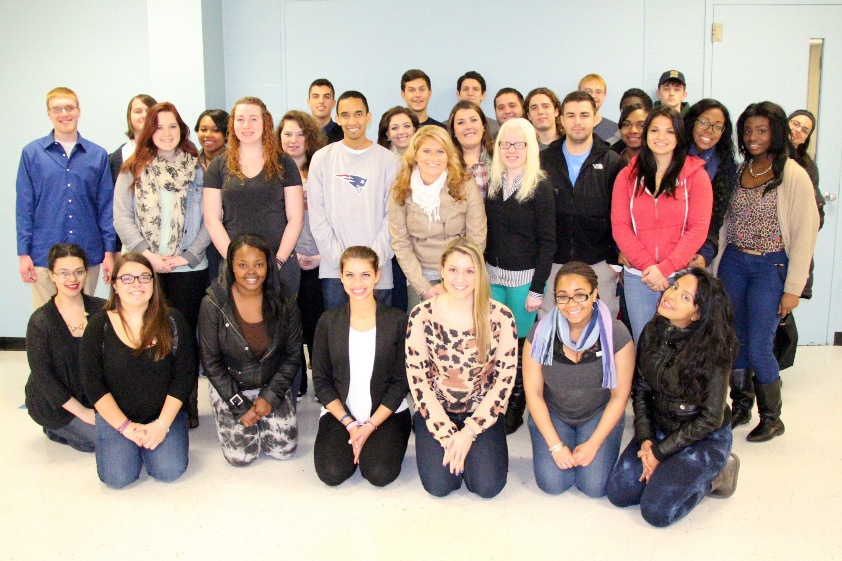 Public Service
Since the station's launch, we have supported important charities through the development and airing of PSA's for organizations including Tsunami Relief Fund, Adopt a Highway, CHOICE, Make a Wish Foundation, Project Bread, SADD, Jimmy Fund, FEMA, MADD, Red Cross, as well as PSA's on recycling, underage drinking, Darfur, Alzheimer's disease, Asthma and Hurricane Katrina Relief. In March 2008 we held a charity concert that earned $930.00 for The Jimmy Fund. This event's success added to our mission of supporting local charities through radio-sponored events for the Lasell College community. Since fall 2005, LCR has been broadcasting Lasell College Sports. Since that time we have been broadcasting all home games for Lacrosse, Soccer, Volleyball, Basketball and Softball.
In addition to our radio programming and charity services, LCR prides itself on creating campus-based entertainment and opportunities for the student body to promote active campus activity and student involvement. In October 2005 we co-supported the Lily Holbrook Coffeehouse performance with the Campus Activities Board, which was the largest Coffeehouse turnout for its day. That same month we co-sponsored Lasell's largest turnout for a costume ball, Creeps N Ghouls -- which continues to draw record-breaking crowds every October. We now offer on-air time slots every Sunday for various academic initiatives across the college campus.
Equipment

Our On-Air Control Room features an AudioArts Engineering IP-12 Digital Audio Console, Cortex HDC1000 Dual Mass Storage Device Player & Controller for DJs, Comrex Digital Telephone Hybrid, TASCAM HD-R1 Recorder, 3 TASCAM CD-01UPro MP3/Compact Disc Players, and 4 Heil Sound PR 40 Series Dynamic Super Cardioid Studio Microphones.

Our Production Suite features a second AudioArts Engineering IP-12 Digital Audio Console, Yahama MG16/6FX Mixing Console, TASCAM HD-R1 Recorder, BurnIT Compact Disc Recorder, 2 TASCAM CD-01UPro MP3/Compact Disc Players, 2 Heil Sound PR 40 Series Dynamic Super Cardioid Studio Microphones.

Our Remote DJ Gear includes a Yamaha MG166c Mixer, Cortex Dmix-300 DJ Suite, VocoPro UHF-5800 PRO 4-Channel UHF Wireless Handheld Microphone System with 4
Wireless Microphones, Raxxess PD-800LF, QSC Audio RMX 1450 Professional Power Amplifiers, DBX DriveRack PA Complete EQ and Speaker Control System, plus 4 RCF speakers and tripods. Remote sports announcing gear includes aTieline Commander G3 with dual two-way Beyerdynamic headsets, ARTcessories ProMix three channel microphone mixer, Samson AirLine UHF Wireless System with Handheld Transmitter and Receiver and various plug-in microphones.